Company Information
Activinsights Ltd is a company limited by guarantee and registered in England & Wales.
Company registration number: 6576069.
VAT number: 946049994
Registered address: Unit 11, Harvard Industrial Estate, Kimbolton, Cambs, PE28 0NJ, UK.
Terms & Conditions
Read our full Terms & Conditions of Sale.
Privacy Policies
Read our Privacy Policies.
Data Protection
Activinsights is required to register as a data controller with the Information Commissioners Office (ICO). Our registration includes details of the types of personal data that we process and the purposes for which they are processed. Details can be found by searching the ICO's registration page https://ico.org.uk/esdwebpages/search
Activinsights ICO Registration Number is: ZA258669.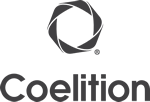 Activinsights is a registered member of Coelition, as are our data services providers. COEL uses open standards and secure servers in the design of its data systems to provide confidence and transparency. Coelition is a non-profit organisation that helps systems to use personal data in a responsible way: coelition.org. The Coelition architecture is governed by the global OASIS COEL technical committee: www.oasis-open.org.